Alpha Customer Earns ENERGY STAR® Certification
McLean County Unit District No. 5's Kingsley Junior High School has earned "ENERGY STAR® Certification" title and was chosen for display at the Illinois Association of School Board's Exhibition of Educational Environments. The school achieved tremendous results with the implementation of geothermal heating and cooling in the 1965 section and upgrading the controls in the 2002 section, using a new "hybrid" system.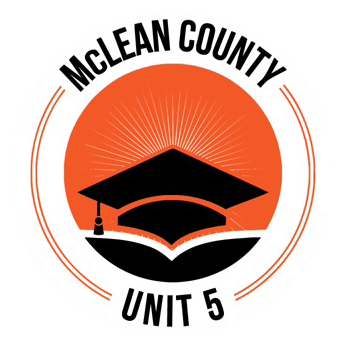 What is ENERGY STAR® Certification for Buildings?
ENERGY STAR certified buildings save energy, money, and help protect the environment by generating fewer greenhouse gas emissions than typical buildings. To be certified as ENERGY STAR, a building must meet strict energy performance standards set by EPA.
To be eligible for ENERGY STAR certification, a building must earn an ENERGY STAR score of 75 or higher on EPA's 1 – 100 scale, indicating that it performs better than at least 75% of similar buildings nationwide. This 1 – 100 ENERGY STAR score is based on the measured energy use of a building and is calculated within EPA's ENERGY STAR Portfolio Manager tool. The score accounts for differences in operating conditions, regional weather data, and other important considerations.
ENERGY STAR® Benchmarking
Alpha Controls & Services' Energy Solutions team has helped benchmark numerous properties since it began in 2006. Leveraging this experience, we provide our customers a complimentary, "white glove" service to compare their energy use against industry standards in five easy steps:
Gather 24-months of utility bills and answer a brief questionnaire about your building.
Review fire escape and other floor plans to determine total square feet.
Carefully analyze each utility bill to determine supply and delivery costs for both gas and electric utilities.
Create a property in ENERGY STAR Portfolio Manager and download Energy Star's Progress and Goals Report.
Format results into a final report for review and determination of next steps.
ENERGY STAR® Certification
A customer's building may qualify for certification after successfully completing an Energy Solutions project with Alpha Controls. The customer can apply for ENERGY STAR certification with the assistance of third-party engineers or architects.
This certification is valuable to the customer in the following ways:
AS A TOP-PERFORMING BUILDING:
Lower utility bills
Reduce greenhouse gas emissions
"Future proofing" against potential performance mandates


AS AN ENERGY STAR-LABELED BUILDING:
Higher building valuation
Fewer vacancies and higher rents
Required for federal tenants
Improved loan terms and lower interest rates
Attraction of Gen Z talent through helping environmental and social issues
AS A TOP-PERFORMING BUILDING:
Lower utility bills
Reduce greenhouse gas emissions
"Future proofing" against potential performance mandates


AS AN ENERGY STAR-LABELED BUILDING:
Higher building valuation
Fewer vacancies and higher rents
Required for federal tenants
Improved loan terms and lower interest rates
Attraction of Gen Z talent through helping environmental and social issues